We want to EARN your business
August 24th, 2023 | by
Robert Bain
In the fast-paced world of business, where countless options and choices are just a click away, there's something profoundly powerful about simplicity and genuine human connection. At Top Trade Insulation and Attic, we believe that every successful business relationship begins with a simple yet significant gesture: returning your phone call. In this age of automated responses and impersonal interactions, we are committed to standing out by prioritizing what truly matters – you, our valued customer.
The Lost Art of Communication
In an era dominated by emails, texts, and instant messaging, the art of a personal phone call often takes a back seat. Yet, this traditional form of communication holds immeasurable value when it comes to building trust and understanding. At Top Trade Insulation and Attic, we recognize that the foundation of any partnership is rooted in effective communication, and it all starts with promptly returning your message or phone call.
Listening to Understand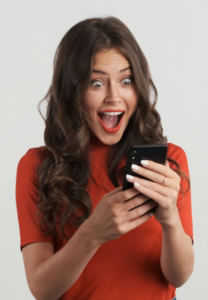 When you reach out to us, you're not just another number on a call log – you're an individual with unique needs, questions, and aspirations.
Call us and you'll either reach us or leave a message for us. You might even fill out the form here on our website.
If you reach us, you may be speaking with one of our owners. We work hard and regularly communicate within the team starting before 6:00am and often as late as 9:00pm
We will generate a lead for our nearest team member, the Field Estimators, based on your island location, ensuring a prompt callback that we genuinely prioritize. Our commitment to returning your call promptly reflects our genuine interest in hearing your concerns and understanding your requirements. We understand that your time is precious, and by valuing your call, we're taking a step towards understanding your needs better.
Our Field Estimators will arrange a time to come by your home to provide a no-charge attic or crawl-space inspection – and they are the ones who will arrive at your home!
Transparency and Reliability
The process of returning your call isn't just about acknowledging your inquiry; it's a testament to our transparency and reliability. We're here to provide you with accurate information, clear solutions, and honest advice. By promptly returning your call, we're ensuring that you receive the assistance you need, when you need it. This commitment to reliability extends beyond the phone call, as it's a reflection of our approach to every aspect of our business relationship.
Building Trust, One Call at a Time
Trust is the cornerstone of any successful business partnership. We understand that for you to trust us, we must first prove that we value your time and concerns. Returning your call promptly is a tangible way of demonstrating our dedication to fostering a relationship based on mutual respect and trust. We are proud of our response times and we regularly hear of competitors who never call back.
Our Pledge to You
At Top Trade Insulation and Attic, we pledge to uphold the simple yet significant act of returning your phone call promptly. It's not just about good business; it's about showing you that you matter to us. Your voice matters, your questions matter, and your satisfaction matters. We're here to provide you with more than just a product or service; we're here to offer you an experience that begins with the ring of your phone. We want you to know that we're dedicated to earning your business – and it all begins with us returning your phone call. Just try us and you'll see. Connect with Top Trade Insulation and Attic to have our closest teammate call you to arrange your no-charge attic or crawl-space inspections