The Importance of Choosing the Right Insulation Company
August 2nd, 2023 | by
Robert Bain
When it comes to home improvement projects, few things are more critical than choosing the right insulation company. Proper insulation plays a significant role in your home's energy efficiency, comfort, and even health. However, not all insulation contractors are created equal. To ensure a successful and hassle-free experience, it's essential to know who you're dealing with before making a decision. So let's explore the importance of vetting insulation contractors and provide valuable tips to help you make an informed decision to choose Top Trade Insulation and Attic.
Expertise and Experience:
The insulation of your home is a specialized task that requires technical knowledge and experience. Choosing a reputable company ensures that you are dealing with experts who understand the ins and outs of insulation materials, installation techniques, and building codes. Experienced contractors are better equipped to assess your home's specific needs, offer tailored solutions, and deliver high-quality results that stand the test of time.
Quality of Workmanship:
Hiring an insulation contractor without researching their track record can lead to subpar workmanship. Poorly installed insulation can result in air leaks, uneven temperatures, and reduced energy efficiency. By knowing who you're dealing with, you can seek out reviews, testimonials, and perhaps references from previous clients. This information provides insight into the contractor's reliability, professionalism, and the overall quality of their work.
Trust and Transparency:
Building trust with your insulation contractor is crucial. Knowing the company's background, reputation, and the people behind it can give you confidence in your decision. Transparent contractors will be forthcoming about their qualifications, pricing, and project timelines. They will also be willing to answer any questions you have, ensuring you have a clear understanding of the scope of work and the materials used.
Energy Efficiency Expertise:
Insulation plays a significant role in energy efficiency, affecting your home's heating and cooling costs. A knowledgeable contractor can guide you on the best insulation options for your specific building structure, and budget. They can suggest energy-efficient materials and approaches that maximize your home's comfort and reduce energy consumption, ultimately saving you money in the long run.
Local Knowledge and Support:
Choosing a local insulation contractor has its advantages. Local contractors are more familiar with the specific challenges and requirements of your region's climate. They are also more accessible for follow-up visits, addressing any concerns that may arise after the installation, or supporting rebate processes. Supporting local businesses also contributes to the growth and well-being of your community.
Taking the time to research potential contractors ensures that you are working with experienced professionals who will deliver exceptional results. By choosing a reputable insulation contractor, you are investing in the comfort, energy efficiency, and overall well-being of your home. So, remember to do your due diligence, read Google reviews, check the Better Business Bureau of Vancouver Island and make an informed choice that will lead to a successful insulation project.
Top Trade Insulation and Attic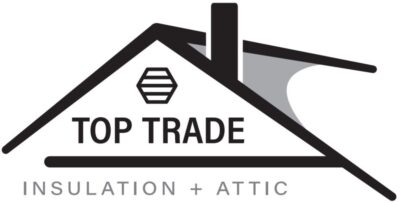 Is a distinguished company owned by Managing Partners, Peter and Justin. As a 100% Vancouver Island owned and operated business, our expertise stems from extensive backgrounds in renovation, home construction, and customer service. Our primary objective is to deliver exceptional service by offering complimentary, comprehensive onsite attic and crawlspace inspections. You get to meet us, see how we communicate and establish a first impression face-to-face. These inspections help identify any existing concerns or opportunities for improvement. To ensure transparency, we capture photographs during these initial assessments, which we include in a detailed proposal for your review and consideration.
Throughout the installation process, our highly skilled team prioritizes the protection of both themselves and your home. With careful precision, they navigate your attic or crawlspace to execute the services you have requested. Upon project completion, our team documents their work with additional photographs, showcasing the transformation achieved. Rest assured, when your final invoice arrives, you will have access to both the before and after images, providing you with confidence that the job was executed precisely as proposed.
As part of our commitment to providing comprehensive support, we assist you in maximizing your benefits from available provincial or federal rebates. Our goal is to ensure that you receive the most value from your insulation investment.
At Top Trade Insulation and Attic, we hold customer satisfaction as our top priority. We sincerely hope that your experience with us will be so positive that you'll be inspired to share it with others. Your valuable feedback allows us to grow as a company and maintain our reputation for providing insulation service excellence for years to come.