Choosing Which Roofing Material to Use for Your Home
September 14th, 2021 | by
ttia
is one of the most important structures in any building: Top Trade Insulation and Attic does not install roofs but we are concerned about the attic and get asked all the time which roofing material is the best. In order for the roof to fulfill its function for a long time, it must be made of high-quality, durable material, while also being installed correctly in accordance with building regulations and standards.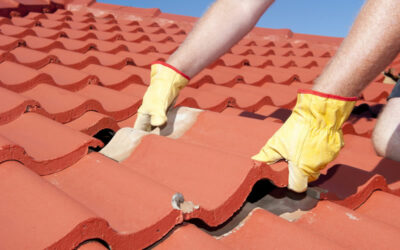 Today, many hardware stores offer modern roof coverings: shingles made of metal, ceramic, clay, bitumen and slate.
Of course, each option has its own advantages over others, but due to the specific properties of some roofing materials, their installation can cause serious difficulties for the masters who start installing for the first time. So, before you start laying the roof, let's figure out what your roof will be made of.
When choosing a roofing material, it is initially not necessary to pay attention to its aesthetic properties, although this is also important, but to its weight.
If the construction of the walls is light enough and the foundation leaves something to be desired, then in this case not every roofing material can be used for the design of roofs.
Natural ceramic tiles, for example, can weigh up to 60 kg per square meter and are of course hardly suitable for lightweight and prefabricated constructions.
The lightest and, above all, the most cost-effective roofing material for pitched roofs is metal. Its weight does not exceed 4.5 kg per 1 m². Easy to install, durable to use, it's perfect for frame buildings that often don't have a foundation.
And the rich color palette of the anti-corrosion coating of the metal tile allows you to choose it for any architectural solution. To lay this material, it is necessary to properly prepare the base on which the roof will be fixed.
Since the material is prone to corrosion from behind, it must be carefully insulated with special waterproofing and vapor barrier materials that prevent moisture from accumulating under the panels.
You should also ensure effective ventilation and use high-quality thermal insulation materials for the roof in order to completely prevent the formation of "cold bridges" and thus fogging and corrosion damage to the inside of the metal tile.
This material is perfect for simple roof shapes without architectural delights. The disadvantage of metal tiles is excessive "noise", falling rain can quite spoil the nerves of households, but the use of sound-absorbing insulation under the tiles can completely solve this problem.
Clay tiles on the roof look beautiful, especially if the facade of the building is appropriately stylized. Think of the red tile roofs of the small Montenegrin town of Budva. Only with the same tile covering does the whole city appear like a single architectural ensemble.
There are some specifics and conditions for laying shingles.
Since these materials are very heavy for the roof of the roof, it is necessary to provide for the reinforcement of the roof structure in the form of thick-walled beams and battens between them.
All this leads to an increase in the cost of labor and financial investment in the design of the roof, but in general the laying of the tiles itself does not cause difficulties, the installation can be done by anyone who knows how to hold a tool with his hands.
But the advantages of clay tiles include high durability and little waste when laying.
While metal or clay roofing materials are best used for simple pitched roofs with the correct geometric shape, flexible shingles are perfect for complex roofs.
Its weight is not much higher than that of its metal counterpart (no more than 8 kg / m2), and the advantages are obvious: it can take any shape, which means that it can satisfy the most incredible design idea and even a non- Standard can decorate roof with its appearance. In addition, the rich coloring of the coating will become a decoration of the entire building.
When laying shingles, it should be noted that the subsurface must be solid, made of plywood or solid wood cladding. This material has a very important property – high sound absorption, which ensures an ideal micro-climate in the house.
It is impossible not to mention the once popular building material – slate.
In the past, no one wondered which material was better for the roof because the choice was limited: roofing material or slate. It's easy to install, very durable, and perfect for building the roof of a shed or small country house.
However, it should be borne in mind that slate is a material containing asbestos and its use in homes where people are constantly staying is strongly discouraged.
In addition, due to the lack of coloring of this roofing material, you will not be able to decorate your home in any way, with the exception of the standard gray color.
But the price of the material is one of the main advantages. Since it is a fragile material, the number of panels used for roofing depends on their quality.
Choose slate from trusted, established manufacturers.
Otherwise, you run the risk of "paying twice": the poor quality material will begin to hit and break during the installation process.
As a rule, such materials are used for arranging roofs with an angle of inclination not exceeding 60 degrees, since it is extremely impractical to lay them on a pitched roof with a large angle.
The materials used for flat roofs are bituminous, bitumen-polymer-based and made of polymer materials or in the form of mastic.
However, they all have one thing in common: Correctly laid materials must offer sufficient elasticity, do not dry out in scorching heat and do not tear in severe frost.
As a rule, all roof coverings have a long service life if the installation technology and correct processing are followed. But in order to choose the right building materials for the roof, you should know more about these parameters.
For example, the maximum age of a roof made of copper sheet is practically unlimited, it looks great and protects the house perfectly from bad weather even after 150 years.
In addition, the copper roof is maintenance-free and can be easily repaired if necessary. Its only drawback is its high cost, but it doesn't turn out that expensive compared to other materials that require major repairs after a while.
Bitumen & asphalt-based roofing roll materials do not have as solid a service age as a copper coating, but depending on the weather conditions in which the roofing is placed, they can withstand all types of rainfall for 25-50 years.
Of course, large drops in temperature will not go away without leaving traces for a soft roof, the scorching summer sun can negatively affect the elasticity of this material, and severe frost makes it brittle.
It is therefore necessary to monitor the condition of the roofing and, if necessary, carry out minor or major repairs.
However, if the roof has fallen into disrepair and precipitation stubbornly flows into the house instead of flowing through the gutters, it will need to be repaired.
Various mastic and mixtures are available in specialty stores, which will allow you to partially repair the roof and extend its service life by several years.
For example, liquid rubber can be used to effectively remove and seal cracks in the coating in areas of the roof that are difficult to access, so that a whole is created with the laid material.
The old coating does not need to be removed, it needs to be cleaned well of dust and moisture and degreased for better contact.
New sheets are used to repair metal roofs and replaced with those that have become unusable. If the plate is still covered with rust and water is easily seeping through it, problem areas can be painted with anti-corrosion paint.
After this procedure, the roof can still serve for a couple of years and wait for a major overhaul. The other roof coverings are treated similarly: if a roof section is not in order, it is simply replaced with new "parts".
A flat roof covered with bituminous roll material is repaired by mending the cracks or holes that have arisen, observing the laying technique.
Materials are used to repair a soft roof with the same composition as the roof to make a better connection between them.
Waterproofing Materials For Roofs
Waterproofing is an extremely important method of roofing. If you do not work on waterproofing the roof in a timely manner, you can practically destroy it, since precipitation will lead to rapid wear of roofing materials. And then the design of the roof will have to start over, spending money and time on dismantling the old one and installing a new one.
The following requirements are placed on sealing materials:
Moisture resistance,
Elasticity,
Operating temperature range,
Mechanic solidity
Waterproofing rolls include: roofing material and its improved modern counterparts – With glass roofing material you'll need to machine the seams with a special torch to ensure water resistance. Such materials are used when the slope of the roof is not more than 60 degrees.
No seams, strength, durability and even roof reinforcement are the advantages of liquid waterproofing. It is a spray applied polymer material. First, the roof is coated with the first layer, then a rubberized film is laid, then a liquid waterproofing is applied. When applying such a waterproofing, it is important to adhere to the temperature regime.
Foil sealing consists of an upper and a lower surface. The side of the film has an antioxidant layer that allows air and moisture to pass through, but only in one direction. The foils are attached to the box with self-tapping screws and overlaps are provided at the joints.
One of the newest materials – diffusion membranes. They also allow moisture to pass in one direction. Low permeability membranes are used in attics and cold roofs. Membranes with normal permeability in cases where the temperature drops to at least -25 ° C in winter. However, three-layer super diffusion membranes are suitable for all types of roofs and can be used in any climate.
And also it is necessary to pay attention to the heat-saving functions of the selected material, this will make it possible in the future to save on heating or air conditioning the house.
Answering the question of which material is better for the roof, you need to consider the type, durability of the material, cost and ease of installation. If you follow the technology and the necessary parameters for laying roofing materials, you can be sure that "under the roof of your house" you will be dry, warm and comfortable.